ARTISTIC ORNAMENTAL IRON WORKS
ARTISTIC ORNAMENTAL IRON WORKS was founded in Winnipeg over 40 years ago. We specialize in custom wrought iron products for the homeowner; stair railings, gates, fences, window & door security bars, furniture, and more.
Our product line was expanded in 1985 to offer products to designers and building trades for incorporating into new construction and remodeling. These fine products include cast iron fittings, ornamental stair spindles and custom iron work to designer drawings. We take pride in producing top quality products that are competitively priced.
Another area for expansion was in the C.M.H.C. native housing program. We manufacture to specification stair stringers and railings that can be transported to remote regions for assembly on First Nation housing projects. This product line is the best-built stair entry system available.
REHAU vinyl plastic handrail cover is a specialty item that is stocked in various sizes and colors for new installation or replacement of old, or damaged handrails. We will supply REHAU brand products or install at your location if required.
OUR COMPLETE LINE IS AVAILABLE TO YOU IN WINNIPEG.
ARTISTIC
ORNAMENTAL
IRON WORKS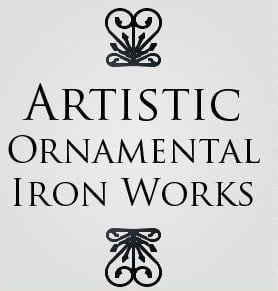 CONTACT US
Artistic Ornamental Iron Works
1406 Spruce Street
Winnipeg, MB R3E 2V7
---
Phone: 204-775-6664
Fax: 204-783-3550